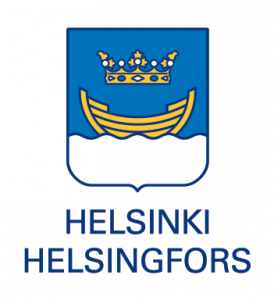 ExClaM! in collaboration with the City of Helsinki presents a series of 5 concerts around the Sibelius Monument, in the Sibelius Park. Young talents from all over the world are sharing their art making, music, movement and creativity with local and international audiences. We invite you to bring your picnic basket and enjoy the performance in good company.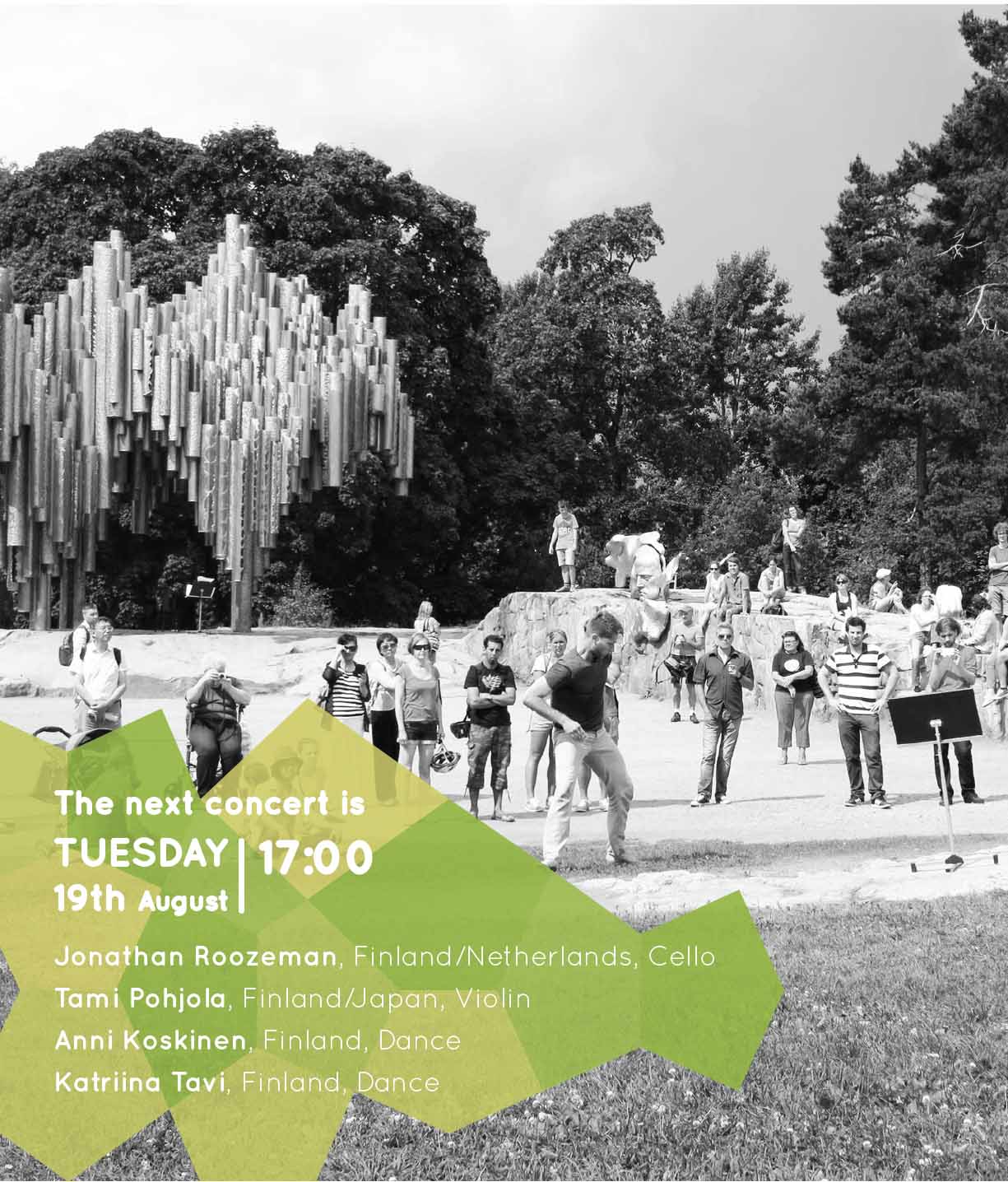 The last concert was on Tuesday August 19th!

Jonathan Roozeman, cello
Tami Pohjola, violin
Anni Koskinen, dance
Katriina Tavi, dance
Repertoire
W.A. Mozart, Duo for Violin and Viola in G Major, K 423
1. Allegro
2. Adagio
3. Rondò: Allegro
Z. Kodaly, Duo for Violin and Violoncello, Op.7
1. Allegro Serioso
2. Adagio
3. maestoso e largamente, ma non troppo lento — Presto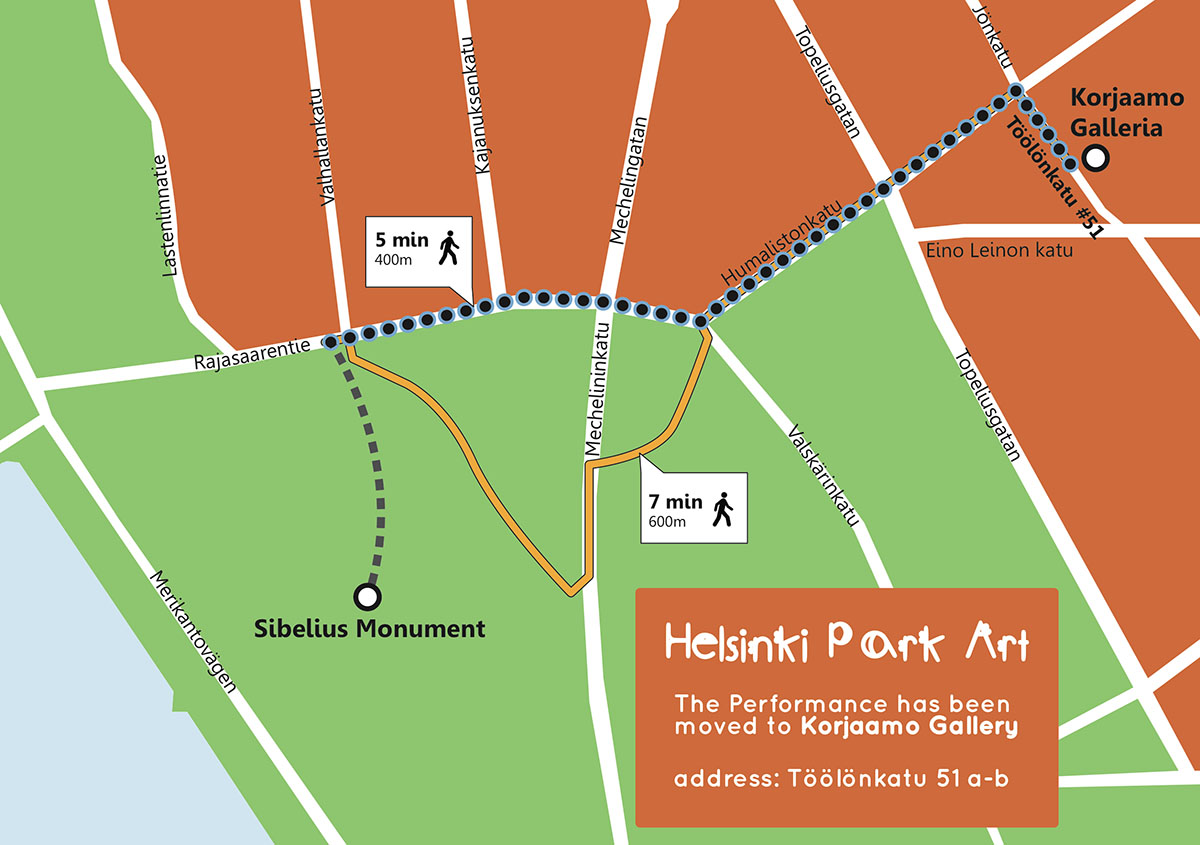 In case of rain
In case of rain the concert will be held at Korjaamo Galleria, Töölönkatu 51. The change of location will be announced at least 2 hours before via our homepage, Facebook and Twitter. So stay tuned!